Spousal support or "maintenance", as it is referred to under New York law, is often an important component of a divorce agreement or award. Spousal maintenance, formerly known as "alimony", is provided for in divorce actions under the Domestic Relations Law, Section 236(B)(5a) & 236(B)(6). Section 236(B)(5a) provides for the award of temporary maintenance during the pendency of a divorce action and Section 236(B)(6) provides post-divorce maintenance.
Both the Supreme Court of New York and the Family Court can determine spousal support matters and generally apply a set of guidelines for determining eligibility and calculating appropriate sums.
At the Law Offices of Mona R. Millstein, we will work with you to determine the spousal support you either may be obligated to pay or may be entitled to receive and examine how spousal support may interact with other components in your divorce matter.
What is Spousal Maintenance?
Spousal maintenance is money paid to one spouse from the other to help the less propertied spouse to become self-supporting at an income level that takes into account a number of facts including each spouse's income and earning capacities.
During the pendency of a divorce, while the couple is still married but separated, temporary spousal support may be awarded. This is to help assist the lower-earning spouse to manage their financial commitments while the divorce process is progressing in the court system.
At the conclusion of your divorce case, post-divorce maintenance may be ordered by a judge, directing that one spouse pay support to the other spouse. Generally, durational maintenance is ordered for a specific period of time. Permanent or lifetime support is only ordered under specific narrow circumstances.
Spousal support or maintenance is not automatic. You must apply for it as part of the divorce process in the Supreme Court. If you have children, this application can be filed at the same time as an application for child support.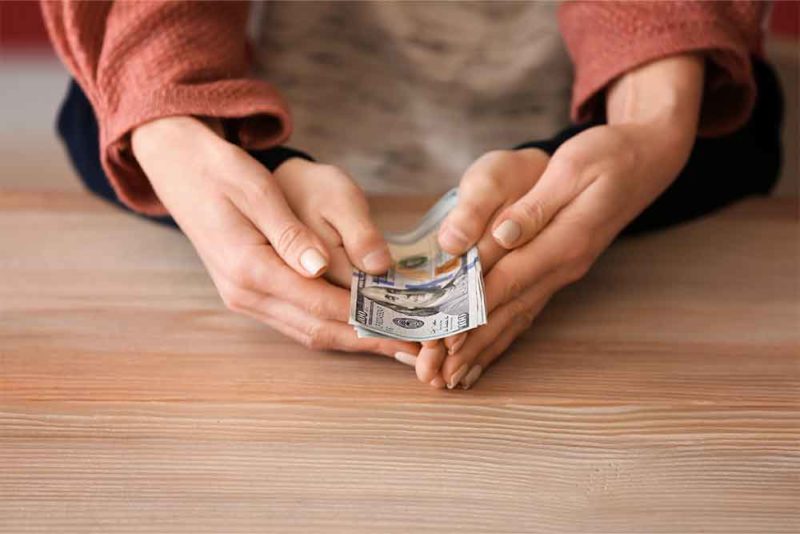 Maintenance Under New York Domestic Relations Law
Under Domestic Relations Law, Section 236(B)(5a) & 236(B)(6) each temporary and post-divorce maintenance is determined in part through a formulaic calculation that utilizes each party's income as that term is defined in the statute. There is a different formula applied to cases in which the spouse who is paying spousal maintenance is also paying child support and those cases in which the spouse paying spousal maintenance will not be paying child support. There also is an "income cap" in the statute that increases every two years. The Court in its discretion may also determine a level of support that is different than that resulting from a strict application of the guideline's formulaic calculations depending on the circumstances of the case.
In determining maintenance, as with other financial components in the divorce process, each party must file and serve compulsory financial disclosure including a sworn Statement of Net Worth. Each Statement of net worth includes, among other things, income, assets, and liabilities, a party's budget and is accompanied by a current paycheck stub and the most recently filed state and federal income tax returns, including W-2s.
The Law Offices of Mona R. Millstein will guide you through the process of establishing the basis for setting the level of spousal support most favorable to your particular circumstances.
Hire a New York Spousal Support Lawyer
At the Law Offices of Mona R. Millstein, we have helped many spouses secure the support they need or, determine the appropriate sum of support they may be obligated to pay, to enable them to move on with their lives after divorce.
Start with a case evaluation with an experienced divorce attorney who can advise you on your legal rights and the recommended next steps.