Trusted Legal Solutions & Advice for New York Families
The Law Offices of Mona R. Millstein exclusively practice matrimonial and family law. We provide a full range of legal services for individuals and families in New York seeking reliable and compassionate guidance from an established and highly experienced matrimonial lawyer.
Mona R. Millstein has decades of experience with the legal issues you may be facing in a divorce or separation such as property division, support, custody, and parenting. Ms. Millstein works with experienced mental health professionals and child advocates fostering custody resolutions in the children's and family's best interests as well as experienced financial forensic experts in the analysis and valuation of a variety of business interests and financial issues.
Ms. Millstein, initially trained in commercial litigation, combines her litigation experience with her commitment to helping clients reach comprehensive and cost-effective negotiated resolutions in their matrimonial matters. The Millstein Firm thus affords clients successful settlement strategies towards amicable resolutions, and, when necessary, skillful, and effective courtroom advocacy in litigation.
The Law Offices of Mona R. Millstein routinely handles the complex financial issues involved in divorces of high net worth individuals. In representing such individuals, Ms. Millstein often works with trusted forensic financial professionals specializing in a wide array of industries and professions including finance, real estate, entertainment, medicine, and law. As such, Ms. Millstein affords clients a wealth of experience in areas such as the valuation and equitable distribution of business assets, including interests in financial service firms, venture capital and private equity firms, hedge funds, restricted stocks and options, trusts, cryptocurrency, real estate, and intellectual property.
Ms. Millstein's effective, practical and creative strategies to resolve complex and sensitive emotional and financial issues will guide you through the difficult and often traumatic divorce process toward a new hopeful and secure future.
Mona R. Millstein graduated from Brandeis University, summa cum laude and phi beta kappa in 1978 and completed a Juris Doctor at New York University in 1981.
Since the early 1990s, her primary focus has been matrimonial and family law. She opened her own law firm in 1996 and practices exclusively in the areas of family and matrimonial law. This single focus has helped her earn an enviable reputation across the state as a leading voice on the topic.
Mona R. Milstein understands the nuances and complexities involved in the divorce process. She will explain legal procedures and provide clarity on your options as you deal with the issues at hand. Her solutions are often insightful and innovative, helping break deadlocks and stalemates in complex matters. Ms. Millstein skillfully strategizes, negotiates, and drafts agreements resolving equitable distribution, support, and custody/access issues. In cases that settlement is not possible, she utilizes her skillful, committed, and effective courtroom advocacy to achieve the best outcome possible.
As a member of the New York Bar Association, the New York Women's Bar Association, and several other family law associations, Mona R. Millstein has lectured in matrimonial and family law throughout the years. Ms. Millstein has been Martindale-Hubbell® AV Pre-eminent rated, the highest rating available for attorneys, for over 20 years.
Important decisions made in the divorce process shape individuals' and families' future financially, emotionally, and socially and should not be left to chance. The considered legal advice and support provided by Mona R. Millstein can make all the difference to your future.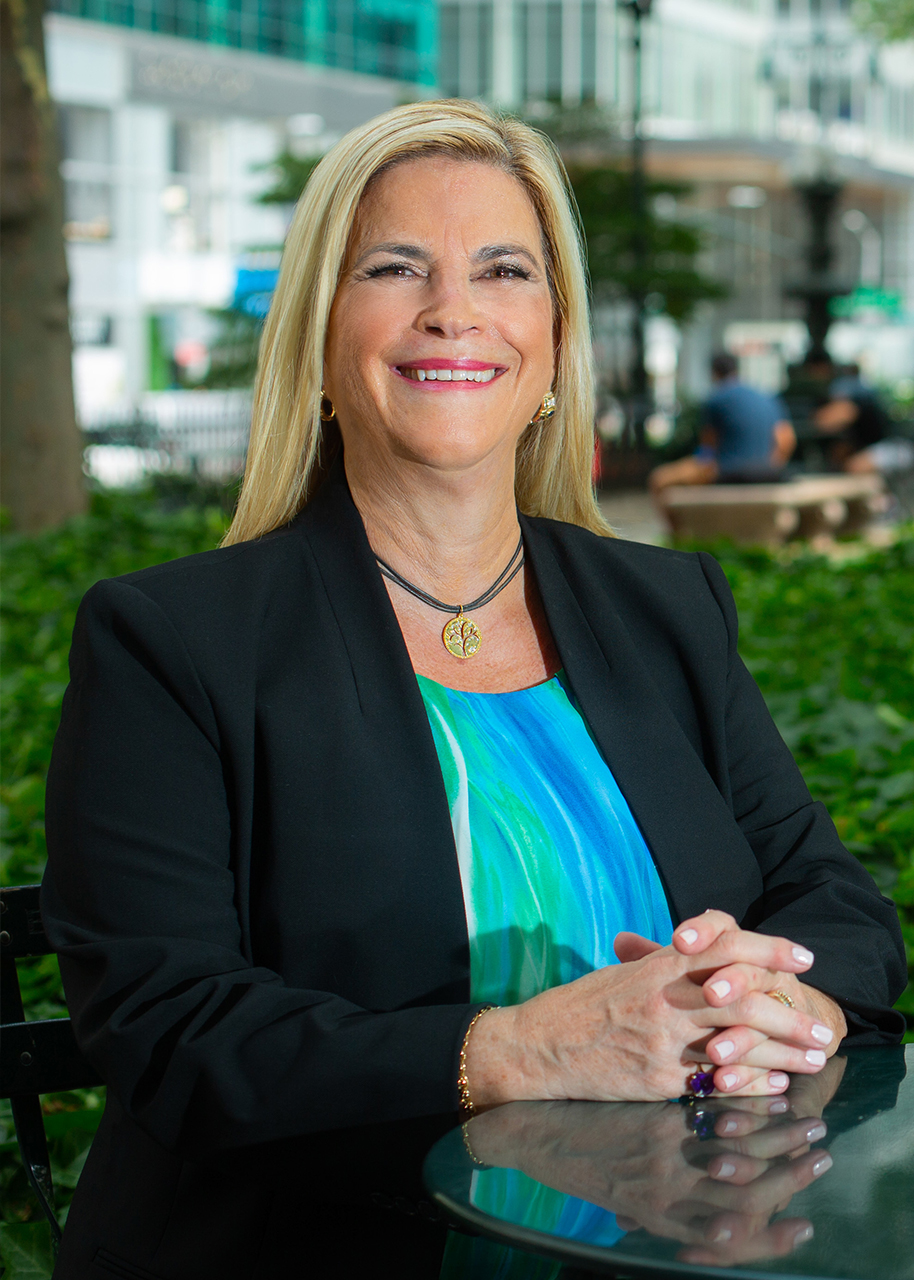 Having practiced law for decades, New York matrimonial/family lawyer Mona R. Millstein takes great satisfaction in passing the benefit of her experience on to individuals and families in the New York City metropolitan area.
Financial issues, custody disputes, and family/relationship breakdowns in a divorce are among the most sensitive, traumatic, and complex matters that can confront an individual. The experience, insight, compassion, and support provided by Mona and her team help anxious family members navigate troubled times with affordable and professional legal counsel.
With the support and guidance of Mona R. Millstein, you can make decisions for the long-term benefit and wellbeing of you and your family.
The equitable distribution laws for the division of marital property in New York can be complex and challenging. Mona R. Millstein will help you identify, classify and distribute your assets and debts to assure that you will enjoy the best financial circumstances possible for your future.
If you separate, one spouse may be entitled to spousal support and/or maintenance. Mona R. Millstein can help you assess the appropriate amount of maintenance for which you may be eligible or that you may be obligated to pay, as the case may be.
No parents want to see their children suffer because of divorce. Mona R. Millstein will help you work through child custody issues and make informed decisions in the best interests of your children.
Parental obligations to support their children do not end when a marriage ends. Mona R. Millstein will help you determine the appropriate amount of child support to be paid under New York law, depending on each party's financial circumstances.
Evaluating businesses and other major assets for equitable property division in a divorce is often complicated and challenging. Mona R. Millstein works with accomplished financial forensic experts to analyze and value assets to enable the best possible equitable distribution.
Marital Settlement Agreements
Mona R. Millstein can help you negotiate and enter into a settlement agreement that addresses all key issues, keeps you in control of decisions, and smooths the way for an uncontested divorce that keeps you out of the courtroom.