Family Court Lawyer New York
At the Law Offices of Mona R. Millstein, we strive to help you navigate your way through this difficult period in the best shape possible. We will protect your rights and look after your best interests as we seek solutions that show the way forward for you and your family.
When we encounter challenges or disputes with those we are closest to, it can be difficult to see the way forward. The guiding hand of Mona and her experienced professionals in such matters can be invaluable in such situations.
Assistance for divorcing spouses and parents
Divorce is, without doubt, one of the most challenging family law situations that anyone is likely to face – especially if children are involved.
In addition to the legal requirements at such a time, there are considerable emotional forces at play that can cloud judgments and lead to poor decisions being made.
An experienced New York family law attorney from our team can help with practical guidance and support to ensure that the decisions you make now will benefit you in the future. And we'll aim to settle matters without litigation so that you stay in control rather than handing over the decision-making powers to a judge.
Whether it's concerning child custody, child support, paternity, parental obligations, domestic violence, or allegations of abuse or neglect, we can steer you in the right direction.
Divorce
A dedicated divorce lawyer can advise you with the steps required to file for divorce or respond to a divorce petition, and help protect your interests as you negotiate property division, spousal support, and important child-related matters.
We are experienced in negotiating the best outcomes for clients going through all types of divorces in New York. Find out more here
Child custody
Child custody issues are amongst the most bitterly contested elements of divorce cases in New York.
Central to the legal arguments in all such cases is the best interests of the children. Unless you and your spouse can come to an agreement on who the children will live with most of the time (physical custody), who makes decisions (legal custody), and how visitation rights are fulfilled, a judge will need to decide for you based on the children's best interests.
Most of the time, the courts prefer to see joint legal custody with both parents responsible for the day-to-day upbringing of the children. However, this is a complex decision to make and it's best if you stay in control of it – which won't happen if it ends up at trial.
We can help you stay in control with collaboration, negotiation, or mediation on all the outstanding child-related matters in your divorce.
Child support
Child support disputes are as common as custody disputes in New York.
Both parents must provide financial support for the raising of their children just as if the child was living with both parents. The higher-earning parent generally takes more of the financial responsibility especially if the child is residing with the other parent.
If you cannot make a fair calculation with your ex-spouse based on the income shares method outlined in the statutory guidelines, a judge will need to intervene.
In general, the statutory guidelines are followed but the judge does have some discretion to consider other factors if deemed necessary.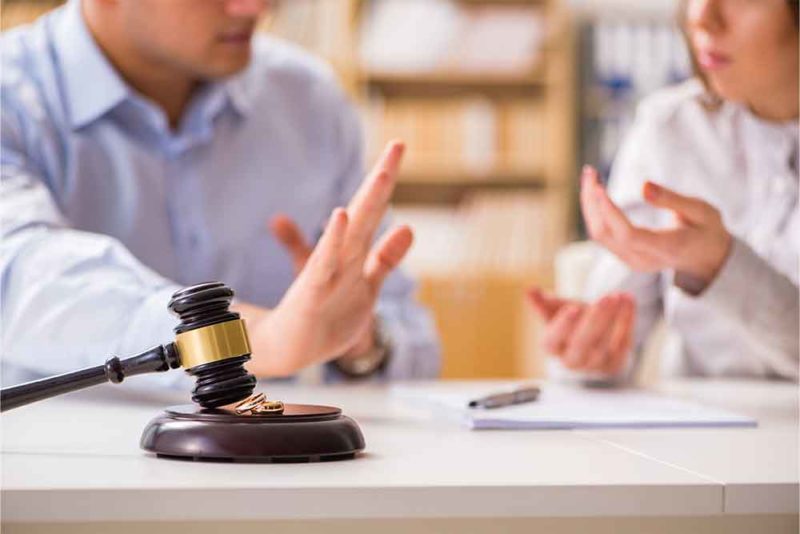 Other types of family law cases we handle
Divorce, child custody and child support are amongst the most common family law matters we handle in New York – but not the only ones.
Spousal support and property division are common divorce-related matters that result in disputes and can hold up the divorce process.
We can also assist in non-divorce-related matters such as if you are facing problems or need clarity or legal advice with any of the following types of issues:
Adoption
Proof of parentage
Fathers' rights
Non-biological parent visitation rights
Grandparents' rights
Domestic violence or abuse
Prenuptial agreements
Postnuptial agreements
Cohabitation and parenting agreements for gay and lesbian couples
Family immigration matters
Child neglect or abduction
These sensitive issues require a deep understanding of the situation, profound knowledge of the relevant laws, and extensive experience in handling similar cases.
By offering each of these, we can work closely with those we represent and reach the best possible outcomes for them – in or out of court.
Hire a family lawyer in New York City
At The Law Offices of Mona R. Millstein, we have helped many individuals move on from difficult situations involving the courts in New York.
Start with a case evaluation with an experienced family law attorney who can advise you on the recommended next steps.